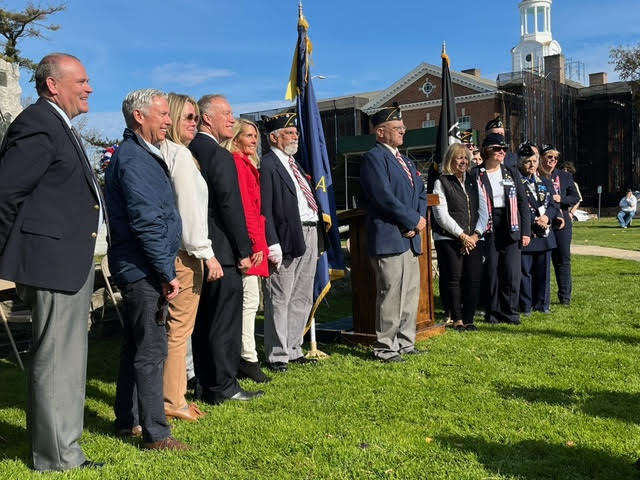 Matthew Rivera, a Mobile Service Technician at Sonsary Long Island, gives back to his community on Veterans Day.
As a Navy veteran himself, he says it's important for him to teach his 3 daughters the importance of this holiday and to give back and honor the people who fought for their freedom. Matthew and his daughters had the pleasure of volunteering at a ceremony where they honored many veterans including his wife's grandfather who passed away in December 2020. They helped to set up and take down the site, they hung banners and served hotdogs.
Matthew said he enjoyed hearing wartime stories from veterans and believes that it's better than reading a history book because you can capture and visualize the storytelling. He appreciated spending time with fellow Marine, Air Force, Army and Navy veterans and it will always be a day that he remembers and looks forward to each year.