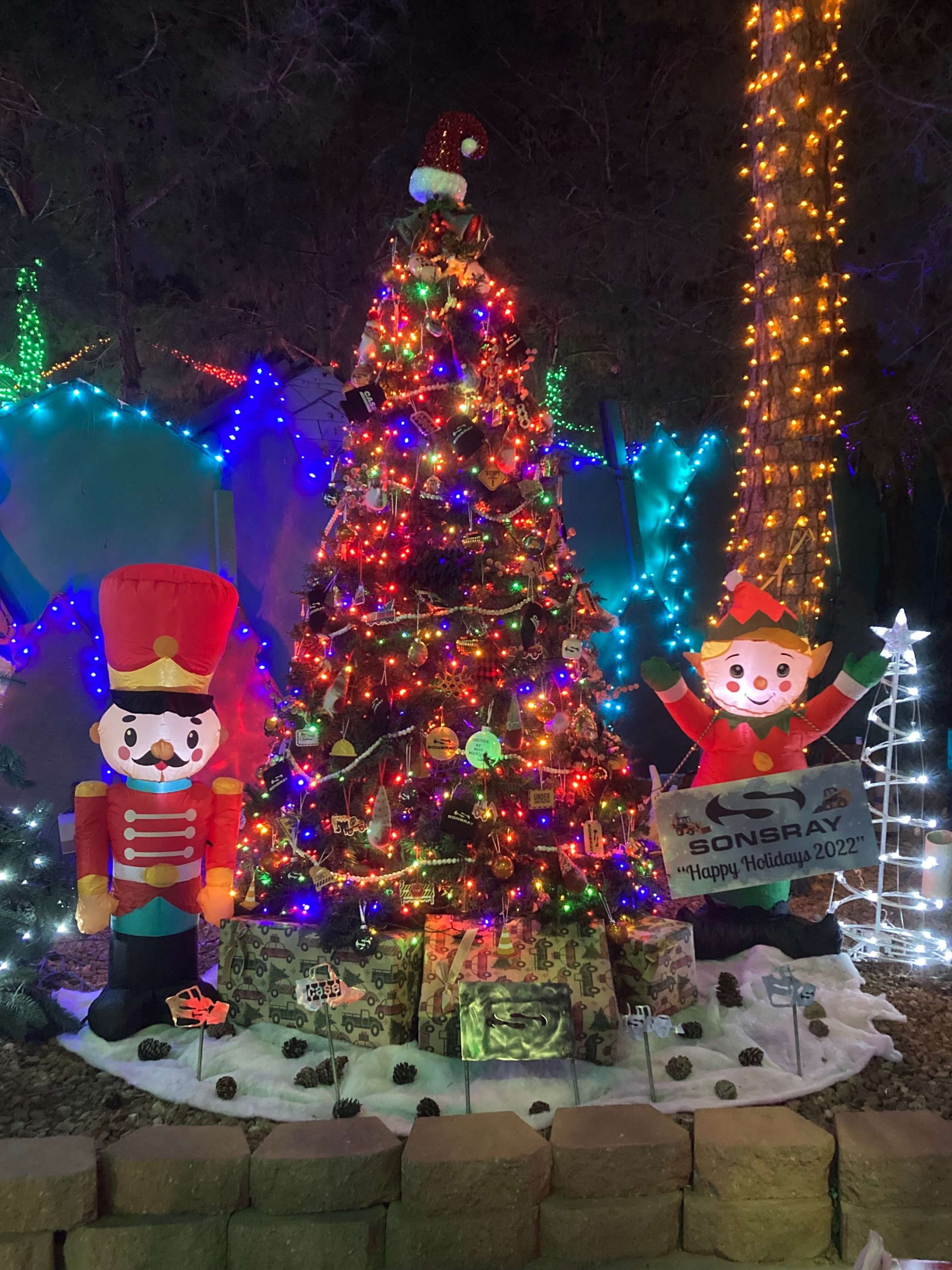 Melissa Meza, Service Advisor at Sonsray Las Vegas was eager to support her local community through The Magical Forest at Opportunity Village. This is a non-profit organization that serves people in the Southern Nevada community with intellectual disabilities. The goal is to enhance their lives, fuel their dreams of greater independence and to help them become the very best they can be.
This past year, the Magical Forest celebrated their 31st season since being open to the public. Over the years, Opportunity Village has welcomed many families and friends from around the globe. Melissa and her team sponsored a tree and they spent their time decorating and making ornaments.
The money raised during The Magical Forest went towards programs and services dedicated to over 3,000 people with disabilities at Opportunity Village. Sonsray was proud to be an event sponsor because we believe that the community is richer when we work together to empower all citizens.