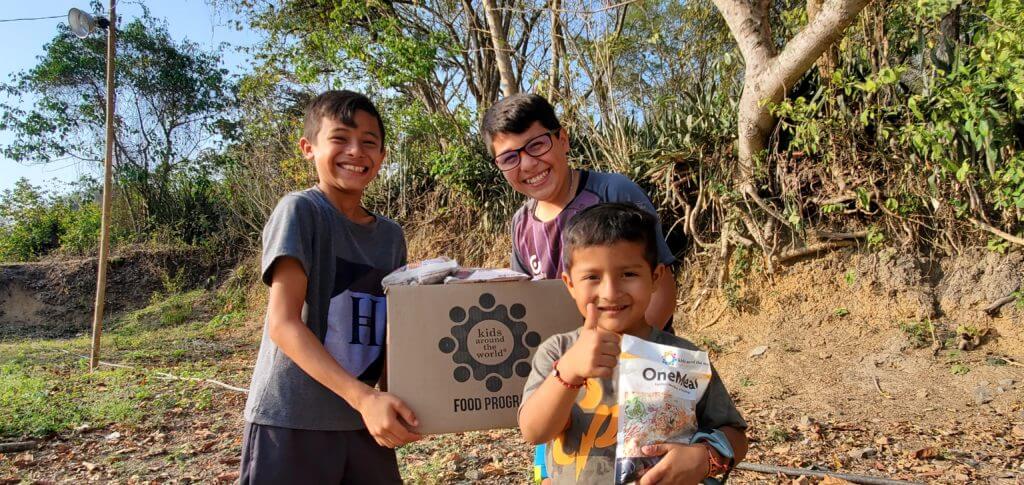 On Saturday, January 21 — Our team held a packing event at headquarters over in Torrance, CA. Over 100 of our employees gathered to hand-pack 43,200 meals, totaling 200 boxes. 
What is the OneMeal Program?
With the help of Kids Around the World, team Sonsray had the opportunity to sponsor OneMeal. A meal packing program that provides nutritious food to impoverished children. Founded by Kids Around the World, a company that creates environments within local communities where kids experience meals, a safe place to play, and stories from the Bible.
Through trusted partners around the world, they aid in stopping hunger for children across the globe. Their mission is to meet the needs of starving children by empowering people to serve them.
Where will the meals be delivered?
These handpacked meals will be delivered to the children in the villages of Ecuador. Which eventually arrive at orphanages, schools, churches, hospitals, or community feeding centers to be distributed. According to Kids Around the World, 1 in 7 kids suffer from the effects of food insecurity and live in a chronic state of malnutrition. Through this program, tens of thousands of children will receive a warm and nutritious meal daily. 
What do the meals consist of?
OneMeal also delivers much-needed micronutrients through PhytoBlend — a combination of 24 essential vitamins, minerals, and phytonutrients, along with dehydrated vegetables for additional nutrients and fiber. Red lentils are the primary ingredient, a source of protein, which is critical for developing children. Fortified with white rice, a common ingredient around the world. This foundational meal is readily accepted across cultures while providing the caloric intake needed for children. A reliable food source can positively impact a child physically, mentally and emotionally. 
In Conclusion
We also want to thank all of our team members who came out and participated in impacting the lives of thousands of children. We handpacked over 43,200 meals/200 boxes! Each pouch has 6 meals, 16 pouches inside one box, which should feed one child for an entire school year. Together we move mountains! Interested in donating and/or hosting an event like this? Check out the Kids Around the World website, with the link provided below, for more information on this program.