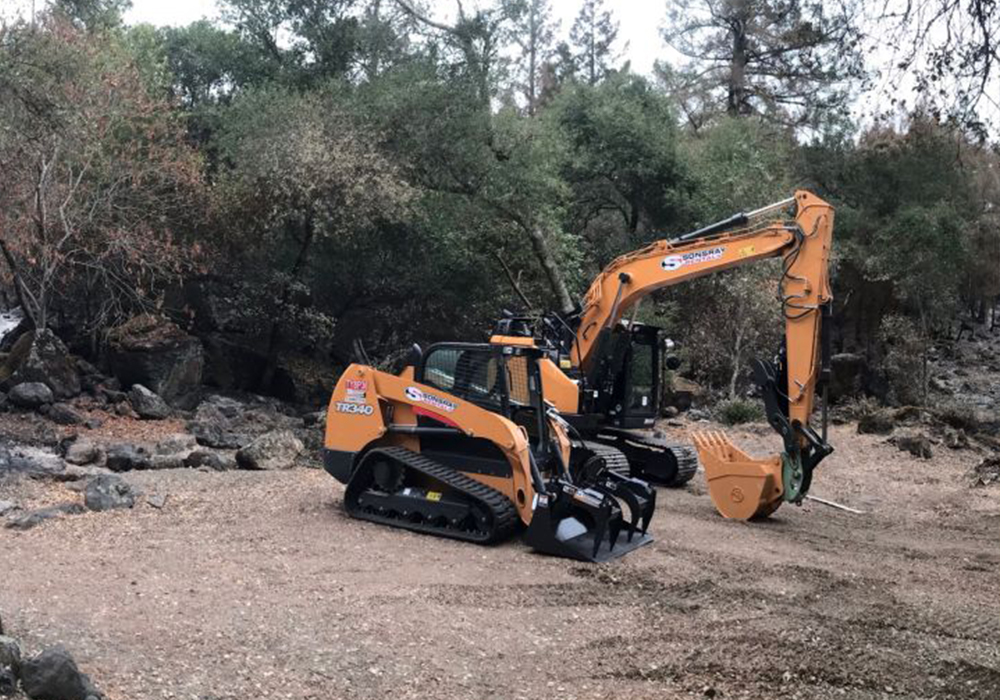 Time For Agriculture Machinery
While the rest of the country experiences winter, California has other plans. California's climate is reminiscent of the Mediterranean. The state enjoys warm, dry summers and mild, wet winters. Freezing temperatures are rare, even in the winter months. That makes this time of the year the perfect time to prep your soil for cherry tree and tomato transplants. A trusted heavy equipment dealership can support all of your agriculture machinery needs. 
Now To The Harvest
Commercial harvesters know that tomato plants are very sensitive to change. Tomato transplants are especially vulnerable to cold snaps. As you wean your young plants off of the controlled care of the greenhouse keep a sharp eye for any signs of stress. Soil preparation is key as well to ensure they have an easy transition. Make sure you have the needed agriculture machinery in hand to optimize your tomato yield. 
Plant cherry trees in early spring to allow the tree the full growing season to establish a root system. When transplanting a growing tree, you must dig as much of the root ball from the ground as possible. Cherry trees require water one to two days prior to transplanting. This is necessary to soak the soil to a depth of several inches to plump and strengthen the root system.
Why Soil Preparation is Essential
Plants depend on the soil for physical support and anchorage, nutrients, and water. The degree to which your soil provides these factors will determine it's fitness. Things like topography, soil type, soil structure and soil management all play a role. Sonsray Rentals has the agriculture machinery to help you manage and prepare your land for optimal growth.
Tomato plants, like all Solanaceous crops, do best planted in a new location from the previous year to reduce the risk of disease. The general rule of thumb is a minimum of two seasons before your tomato plants return to a site. Tomatoes are also very susceptible to nitrogen levels in soil, a fact to keep in mind as you plan rotations.
Cherry trees enjoy loamy, fertile soil. These fruit trees have shallow root systems. This means that good drainage is essential. Landscaping and soil type can each assist with drainage to prevent the roots from getting waterlogged.
Finding the Right Equipment
One of the most crucial requirements for your transplants is prepping the soil. We can help you find the machinery you need to help you with all your soil prepping needs. We carry skid steer loaders, compact track loaders, compact wheel loaders, the ever-popular CASE 580N backhoe loaders, and rough terrain forklifts like a CASE 586H and CASE 588H.  We also offer a range of attachments. These include augers, manure forks, farm grapples, and silage defacers.
For tomato production, proper tillage is crucial for soil management and optimal yields. Cherry trees benefit from landscape grading to support drainage. Sonsray Rentals has a large selection of agriculture machinery to support your operations. 
Contact your local Sonsray Rentals location to get in touch with our team of experts. We are here to help with your equipment needs year round. Renting is the perfect solution for your seasonal machinery needs. From tillage machinery to landscaping, Sonsray Rentals can help you find the right agriculture machinery for you.
Sonsray Rentals has 11 locations across Arizona, California, Nevada, Oregon, and Washington.