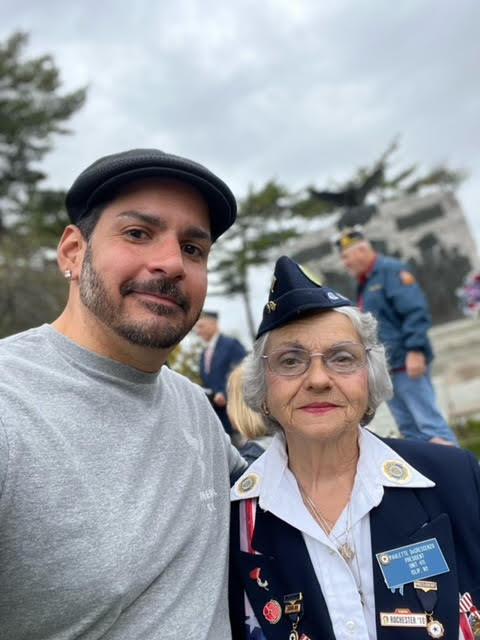 Matthew Rivera, a Mobile Service Technician at Sonsray Long Island, gives back to his community on Veterans Day.
Last Veterans Day, Sonsray employee Matthew Rivera volunteered at the American Legion Post 411. They started off the day with breakfast, muffins and coffee and then began setting up for the special ceremony. This process included hanging the American flag to celebrate and honor veterans and walking to Town Hall to set up chairs. Once there, the town supervisor Angie Carpenter gave an honorary speech to veterans. 
Following the ceremony, Matt went back to the post to prepare over 400 hotdogs for all of the guests. During this time, everyone socialized and conversed about different topics, one of those being about the ways they can help local veterans who are homeless. Veterans were also able to relate to one another by exchanging stories and having a mutual understanding of the journeys that each person has endured. Cake was cut and served to conclude the celebration.
It was another successful year and Matt looks forward to volunteering at the American Legion Post 411 again next Veterans Day!