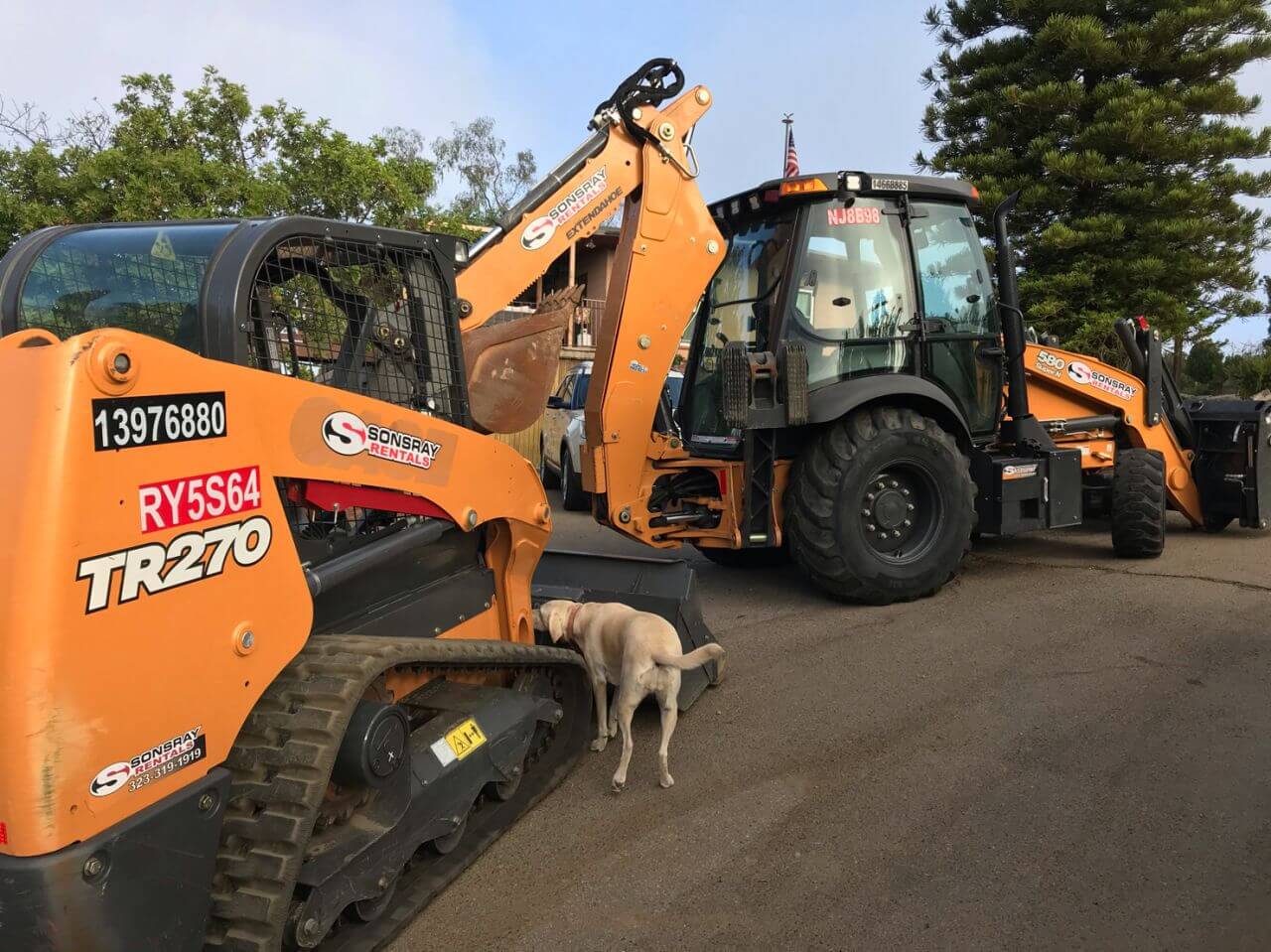 In addition to protecting your health, keeping your equipment clean serves another purpose. Clean and well-maintained machinery tends to run and function better. Keeping equipment clean will also increase its longevity. The last thing you need is for a construction equipment rental to break down on your job site. We know the importance of relying on your heavy equipment rentals dealer to meet your needs.
"We operate clean, full-service facilities featuring the most advanced tools and equipment to keep our construction equipment rentals in peak operating condition. Our team of master certified technicians has the skills and expertise to maintain our fleet. You'll always get a well-maintained, thoroughly inspected piece of equipment that will perform flawlessly at your job sites", says Richard Vasquez, Regional Rental Manager, Sonsray Rentals. This means that if you needed a Forklift rental, youCoronavirus doesn't seem like it's going to go away anytime soon. While it may feel like the world is on pause, the construction industry remains essential. Construction projects continue to move forward with more health and safety protocols than ever.
At Sonsray Rentals, we want to ensure you always have a safe construction equipment rental experience. Renting heavy machinery can be challenging, and it can be hard to find out what rental is right for you. Read on to learn about the safety precautions we take at Sonsray.
Safety Inspections
A responsible heavy equipment rental company will conduct a full investigation per piece of machinery. We complete a safety and mechanical inspection to check that the equipment is functioning properly. This inspection ensures 1) that the equipment is operational, and 2) that all safety features are intact.
We check for any defects in mechanical function and safety components. Ensuring machinery fitness optimizes our rental equipment for safe use. No item is rented without passing this inspection. This preserves the safety of your equipment operators, and anyone working nearby. Whether it's a Backhoe rental or a Skid Steer rental, our technicians review the machines before they leave for a customer job site. 
Clean Up Your Act
It's common to power wash a construction equipment rental and get all the dirt off before renting it out again. However, due to the pandemic, companies are stepping up their cleaning game. Disinfecting is the new normal for a heavy equipment rental company like Sonsray.
Some questions to ask your heavy machinery rental provider:
Are you using US EPA-approved disinfectants? 

Are commonly touched surfaces (such as the controls, buttons, latches, knobs, monitors, grab handles, operator seats, seat belts and buckles) disinfected?
"Our top priority is the safety of our employees and of our customers.  This is why we are taking safety precautionary steps to ensure our fleet is sanitary and ready to work", says Matt Moses, Vice-President, Sonsray Rentals. Renting equipment from a professional heavy equipment rental company ensures that the equipment is clean and in proper running condition.
Benefits of Clean Machinery
 You could get started on your project without delay. Trusted dealers keep their fleet in excellent, ready-to-work condition.
Finding the Right Rental Company for You
There are many factors to consider when choosing a professional rental company. Distance, staff expertise, pricing, equipment availability–the list goes on! That said, one variable reigns supreme: you cannot risk the safety of your operators.
Be wary of rental companies whose fleet looks poorly maintained or old. Look for rental providers that maintain their equipment mechanically, and aesthetically. These are good indicators for safety practices. That said, don't rely on your eyes alone. Be sure to ask about their maintenance and cleaning protocols. Now more than ever it is essential that companies professionally disinfect their rentals.  
At Sonsray, you can rest assured that our team of experts examines and cleans each piece of equipment. Our heavy equipment rental team is reliable and knowledgeable. Your safety is always our priority. Our fleet is well-cared for and rental-ready.
Reach out to your local Sonsray Rental for more information.