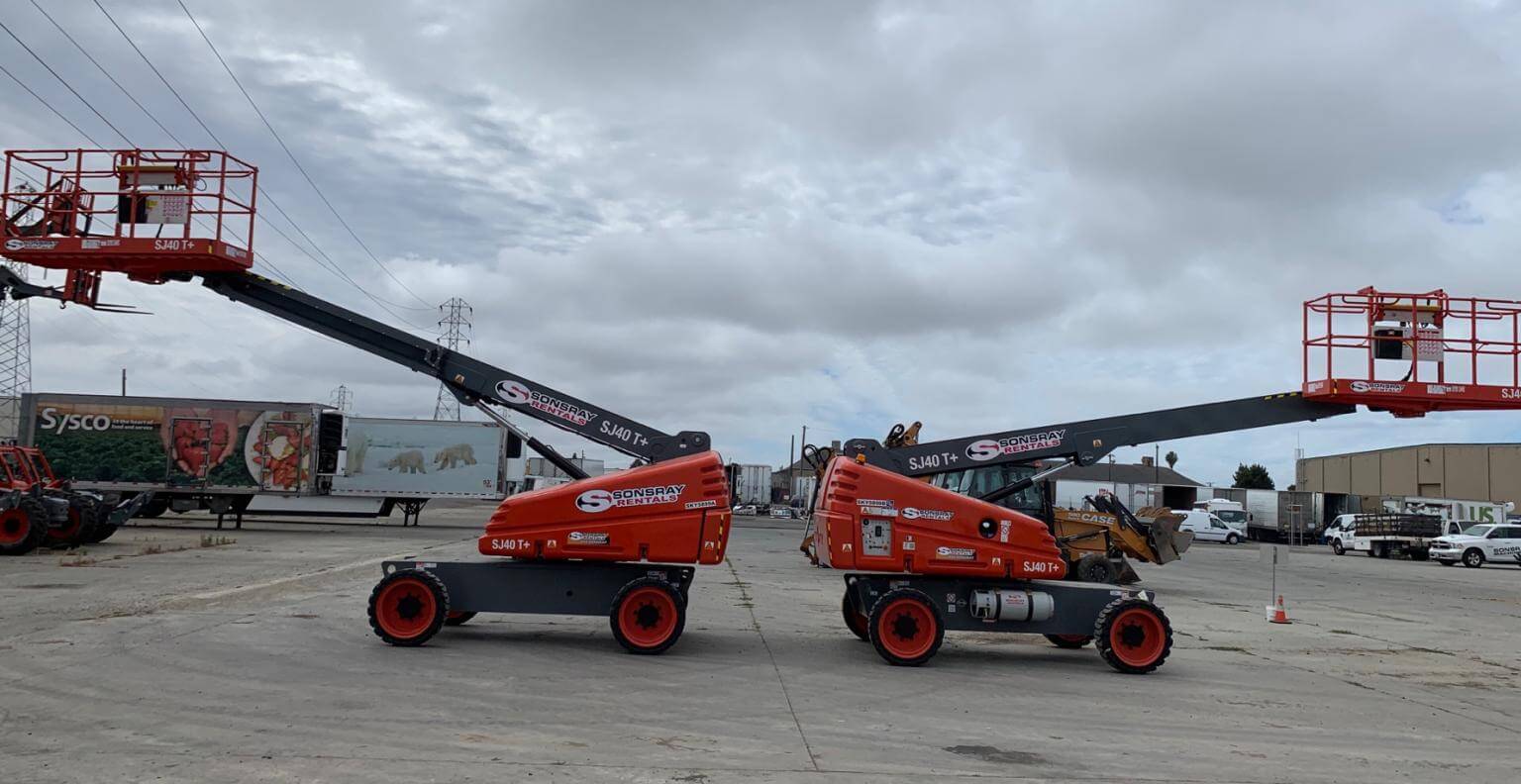 20 Benefits of Renting Heavy Equipment
Part 2: 11-20
Hi, thank you for joining us again on this 2-part series where we outline 20 benefits to renting heavy equipment and construction equipment rentals.  It is important that you evaluate your pros and cons, but more important that you have access to the right equipment for the job.  Let's continue reading about the benefits of renting heavy equipment below…
11) Tax Deductions
Construction Equipment Rental costs are a deductible expense while purchased equipment is taxed at a depreciated rate over its lifetime.  In some cases, rental equipment, such as forklift rentals for example, can be viewed as a project expense and the expense can be passed on to the customer.
12) Doesn't Affect the Balance Sheet
Here's one that will make your CFO happy.  Renting heavy equipment is often seen as a business expense and not a balance sheet liability.  Which means you preserve more money for borrowing power.
13) Speaking of borrowing power…
Thinking in terms of assets and liabilities, equipment debt and/or aging equipment could weaken a company's overall financial perception.  This makes it harder to obtain business loans from banks.  The less debt you have in your books, the stronger your borrowing power is for your business.
14)  Try Before You Buy 
Some rental companies, like Sonsray Rentals, have Rent-To-Own Programs that allow you to try it before you buy it, risk free.  If you decide you want to keep it, a portion of your construction equipment rental costs is applied toward the down payment.  If you decide you don't want to keep the machine, you may return it to the dealership without it affecting your credit.
15) Protect Yourself from Market Fluctuation
One moment the housing market is booming, other times it just sinks to all-time lows.  Especially in these days as we are fighting a world-wide pandemic, future days become unprecedented; and the number of jobs available are out of your control.  Renting heavy equipment provides a safeguard for your company from any economy downturns.  Rather than committing to owning equipment, construction equipment rentals provide a flexible option that is easier to manage when unexpected tough times arise.
16) Reduce Costly Wait Times
Every contractor owner can agree that lost production time on a job site is a waste of money, never-the-less the setback it causes on your deadline.  It's a bad day when you have to pay employees to wait around for a piece of equipment to arrive or a broken down machine. By renting heavy equipment, your request is on-demand.  The delivery and pick-up, for that skid steer for rent you need, is on a punctual basis when you need it, where you need it.
17) Stay Competitive
We understand how costly it is to refresh your fleet every few years.  Sometimes older machines are still working pretty powerfully, so why replace 'old rusty' if she can still dig dirt?  It's an ugly game out there with competition, and the bigger contractors usually have the newest and shiniest toys to play with.  Not a fan to admit this, but sometimes your customers want to know what type of equipment you will be using, and they underestimate smaller companies who use older machines.  One thing you can plan for is, rental companies usually have the most-up-to-date machines on their fleet.  You can rest assured that you can supplement your fleet with rented, crisp machines for a job site, like a 2020 backhoe rental, but also manage to bring your faithful older models as well.  Nothing wrong with maximizing the number of machines you need to complete your job.
18) Avoid the Long-Term Commitment
There are many costs associated with owning a piece of equipment over a long period of time.  Assuming the machine is not being abused, there are warranties that require record-keeping, preventive maintenance & routine service costs, physical damage insurance, interests if the machine is financed, emissions compliance, etc.  It is a big responsibility to own your own equipment, and certainly not for everyone.  Plus, when it's time to invest in new equipment the next thing you need to worry about is reselling it or trading it in, and only if your machine is in superb condition will you be able to get the most value out of it.
19) Eliminate Unnecessary Stress
Rental houses are in the business of renting heavy equipment, their reputation means everything, which means they must routinely maintain their machines to prevent them from breaking down on you.  Not only do they deliver when you ask them to, and pick up when you instruct them to, but all that hauling back and forth to storage is something that the rental company handles.  So to put it in simple terms, imagine having all the machinery needed to complete your job but without the hassle of maintenance, servicing, compliance issues, hauling, storage and coordinating, etc.  By renting heavy equipment you have machines at your job site by just making one phone call.
20) Flexible options with versatile machines and attachments
Having the option to rent provides much more flexibility rather than the expense of expanding your fleet.  Plus many machines have easy to connect attachments that you can rent as well.  CASE CE machines, in particular, are very versatile with their attachments.  You can rent 1 machine, like a skid steer for rent or a backhoe rental, with several attachments, and only use 1 machine for different functions.
There you have it we have wrapped up our 2-part series of 20 Benefits to Renting Heavy Equipment.  Obviously the benefits outlined in the articles are not for everyone.  The reality is it all depends on your long term vision, your business plan and lots of financial and logistical planning is required.  We still believe though an ideal solution is to own your own fleet but be flexible to construction equipment rentals as needed.  It's good to complete your construction projects in a timely manner and a safe cost effective plan in the long run.